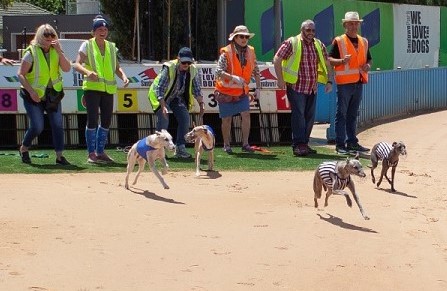 Pointy nose fun
The WRCV provides whippet lovers a fun, social and family friendly environment to race their dogs. We hold both competitive and fun races. Competitive races have points awarded for end of season trophies. Fun races are for beginner whippets and other sighthounds who just want to run for fun.
We hold race meets monthly from February to November at the Sandown track in Springvale and we'd love to see you there.
We welcome all whippets and sight hounds and if it's your first time you can join in the fun races for a gold coin donation.
Roll out a picnic blanket or enjoy a drink and delicious food from the Sandown Bar and enter into the WRCV raffle to win some lovely prizes.
Check out the Race Calendar for upcoming dates.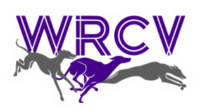 Awesome whippy fun!
Let's start
admin
2019-02-10T09:16:09+00:00
Where are we going?
admin
2019-02-10T09:17:26+00:00
They're off
admin
2017-04-09T12:58:35+00:00
Getting ready
admin
2017-03-17T20:52:18+00:00
Going to the start area
admin
2017-03-17T20:54:29+00:00