Who we are
The Whippet Racing Club of Victoria Inc. is a dedicated group of people who meet once per month between March and November to race their whippets.  We meet at the Lang Lang Coursing Club track in Lang Lang, Victoria.  Dogs compete for trophies which are awarded at a presentation day at the conclusion of the race season.  Although there is a healthy competitive spirit, this is very much a social club that allows you to enter your whippets to do what they do best…. RUN!  No matter where your whippet places, the excitement  from the dogs as well as the members makes for an excellent afternoon of fun in a family friendly environment.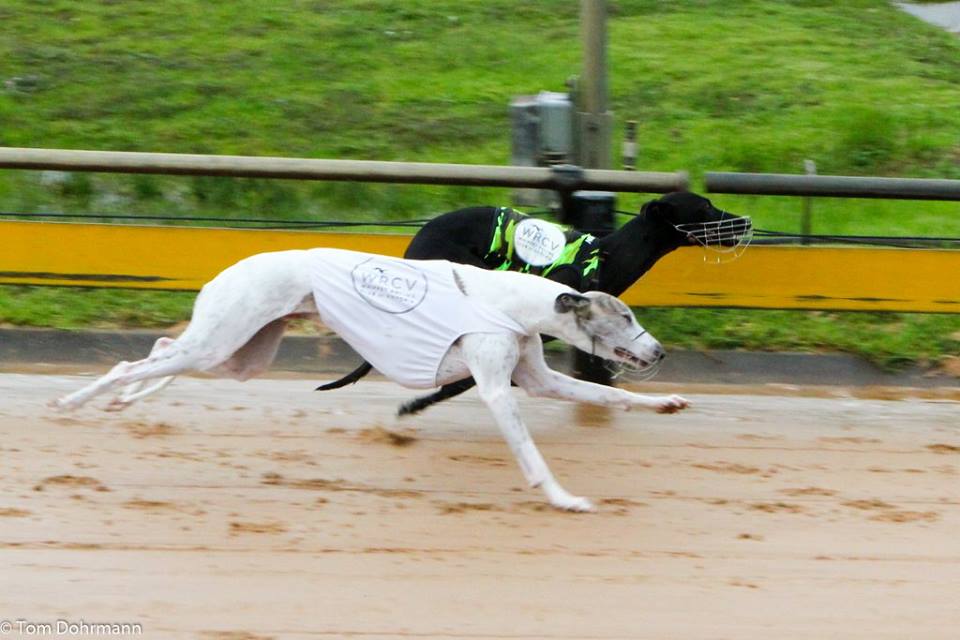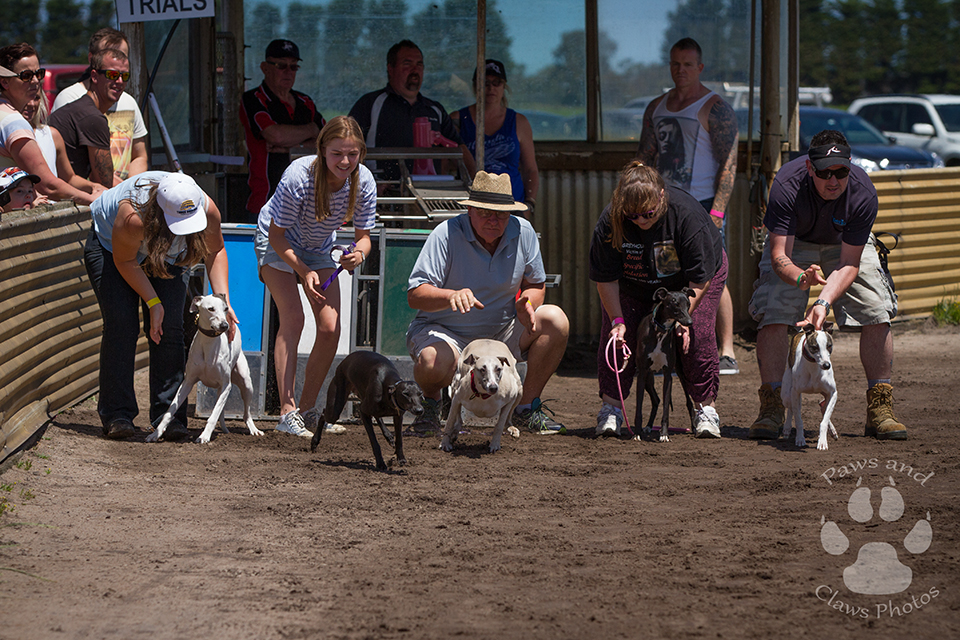 Our History
At the start of the 1970's, hound racing was conducted monthly on a Sunday at Tony Marino's trial track at Diamond Creek, which is now a housing estate.  This racing involved Afghans, Borzois, Deerhounds, Pharaoh Hounds and Whippets.  As a result of this, Roy Moore, Jim Field and Robert Peters started racing Whippets only at a straight grass track in Farm Road in Cheltenham which was used to train Greyhounds.  At the WRCV's first meeting, there were only 6 dogs racing.
Changing tracks
It was not long before it grew to about 20 dogs and the decision was made to move to a new trial track in Stephenson's Road in Cranbourne in 1974. Our grader Carol Whittam was one of the early stalwarts in the club's infancy at Cranbourne.  She was closely followed by Marion Wright who became the club's longstanding secretary.  Thanks to both of you indeed.  The club really blossomed at its new location, with each dog having 2 runs for the day (90m and 297m).  The 8 dog starting boxes allowed for full fields.  As the club continued to grow at a rapid rate, there were times when there were 70 dogs competing.  The grades were maiden, novice and grades 1 to 5.  Exhibition races were also regularly held at various country and Greyhound tracks such as Harold Park and Wentworth Park in Sydney.  In the mid 80's this trial track closed and the club moved to another track in Thompson's Rd , Carrum Downs.  It was known then as 'Azzodardis' and later became 'Murphy's'.  Numbers started to drop in the 90s and again resulted in the closure of the track, forcing the move to Tooradin.
The WRCV had a fantastic 10 years at Tooradin, but when the track closed in 2015 we had to move on. We were very fortunate to get the support of the Sandown Greyhound Racing Club and we raced there for the next 5 years.  The Sandown facility was totally different to Tooradin, being a major greyhound racing facility with a beautifully maintained track and surrounds, 3 sets of permanent starting boxes, professional staff, full electronic timing and a veterinary clinic.  The Sandown Entertainment Complex was also on site with an excellent bistro for food and drinks and we held many of our club meetings there.  When the COVID 19 virus outbreak hit in March 2020 we were forced to stop whippet racing.  Hospitality venues were closed when lockdowns were imposed to stop the spread of the virus.  This severely affected greyhound racing and even after the virus subsided by late 2020 the greyhound business was still suffering.  Sandown was not in a position to host our races for 2021 so we went in search of another race track.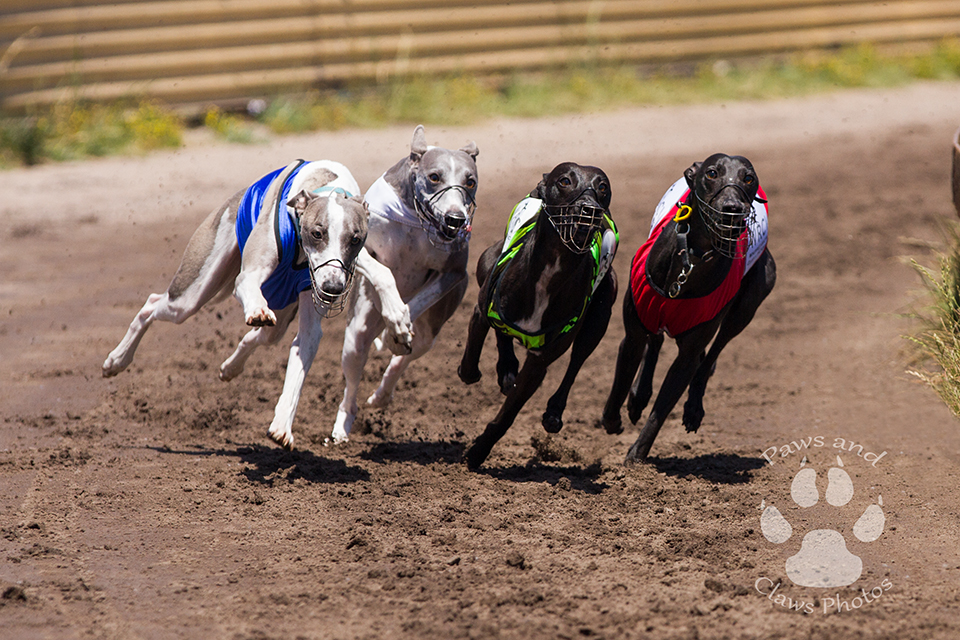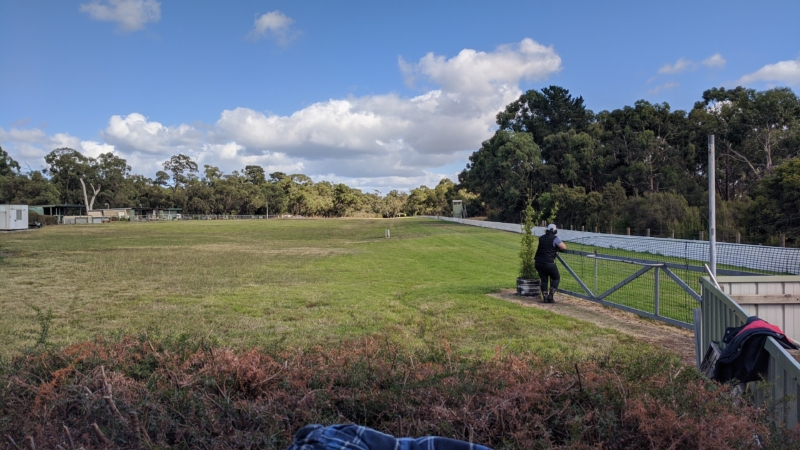 Our new home at Lang Lang
In early 2021 we contacted the Lang Lang Greyhound Coursing Club and they generously allowed us to use their track for a trial event in April.  It was a great success and the Lang Lang track became our new home.